Burmese Teak ( Tectona Grandis)
Kayu Canada's teak is grown in Costa Rica. The country is an ideal source for teak because of its stable and peaceful culture. The Costa Rican government has developed a reputation as a strong steward of the environment. Costa Rica's climate provides perfect growing conditions for burmese teak (tectona grandis).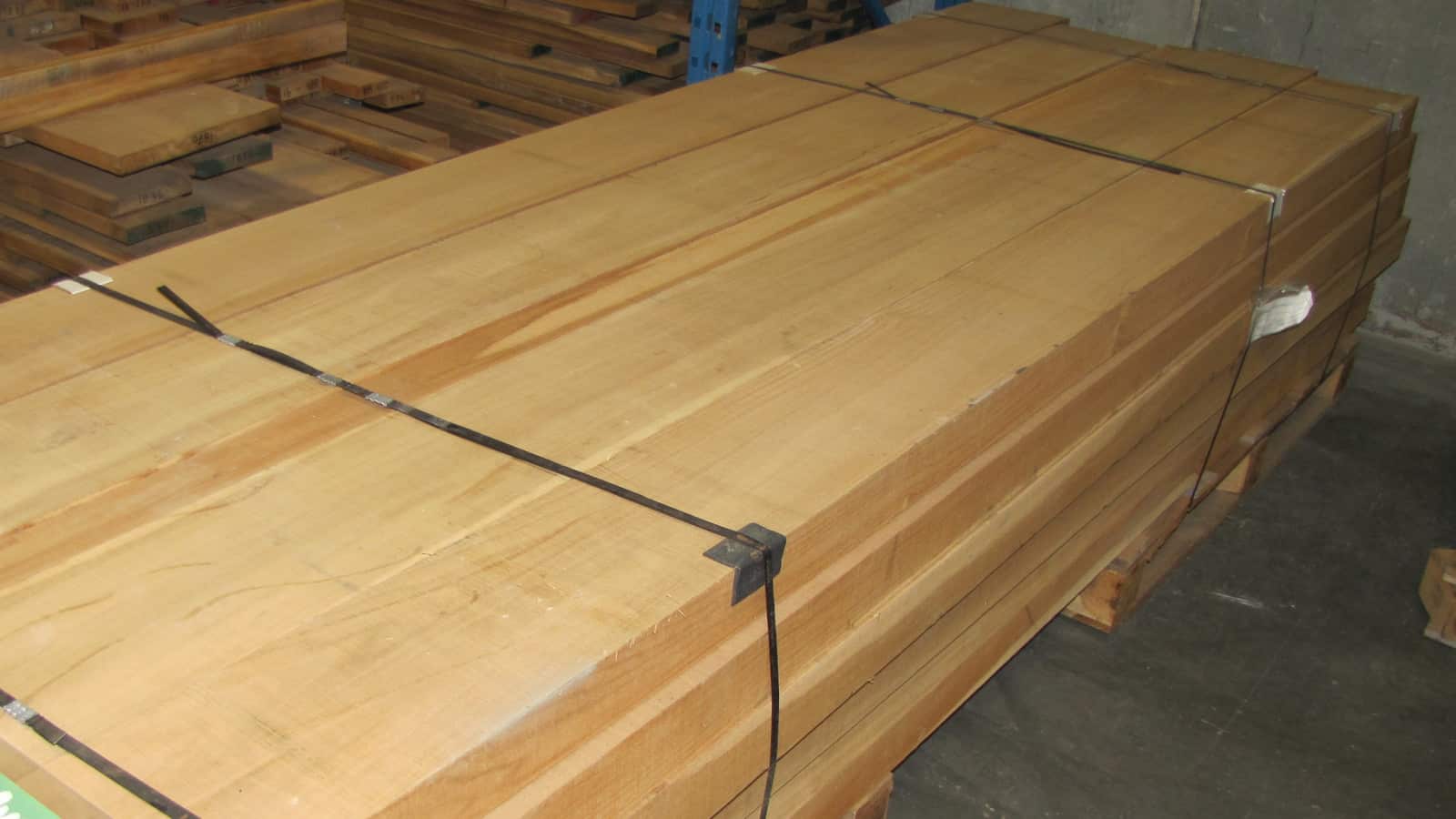 Rough-milled or planed teak lumber is perfect for marine decking, boat building, architectural projects, furniture, woodworking, etc.
Rough Bulk Teak Board, 1″ to 2″
Thicknesses are in 1/4" increments from 1" to 2".
Available grades include FEQ (First European Quality), G1S (Good One Side), 100% Heartwood (has sound knots) and Designer (combination of heartwood and sapwood).
Kayu Exotic Hardwoods are Available Across Canada
Shipbuilders have used teak for centuries. Builders, architects, and designers frequently use teak for its beautiful grain and ability to stand up in high-traffic locations. Teak is commonly used for both exterior and interior furniture.