The Kayu™ Canada tropical hardwood line  is a perfect fit for commercial projects. The natural features of these species allow for wood installations in conditions considered too harsh for domestic wood species.
Our low maintenance woods are extremely durable, resistant to abrasion & decay and will last for generations to come. These hardwoods are the perfect option for any exterior or interior project such as decking, siding, soffit, fencing, fascia, pergola's or interior hardwood flooring.
Below are commercial projects that Kayu™ Canada was proud to be a part of.
Vancouver, British Columbia
Located in Lower Lonsdale on the waterfront in North Vancouver
Public art gallery with an emphasis on photography and media-based art
Can be booked for various events
Completed: 2017
Architect: Patkau Architects
Species & Finish: Yellow Balau Bangkirai left to silver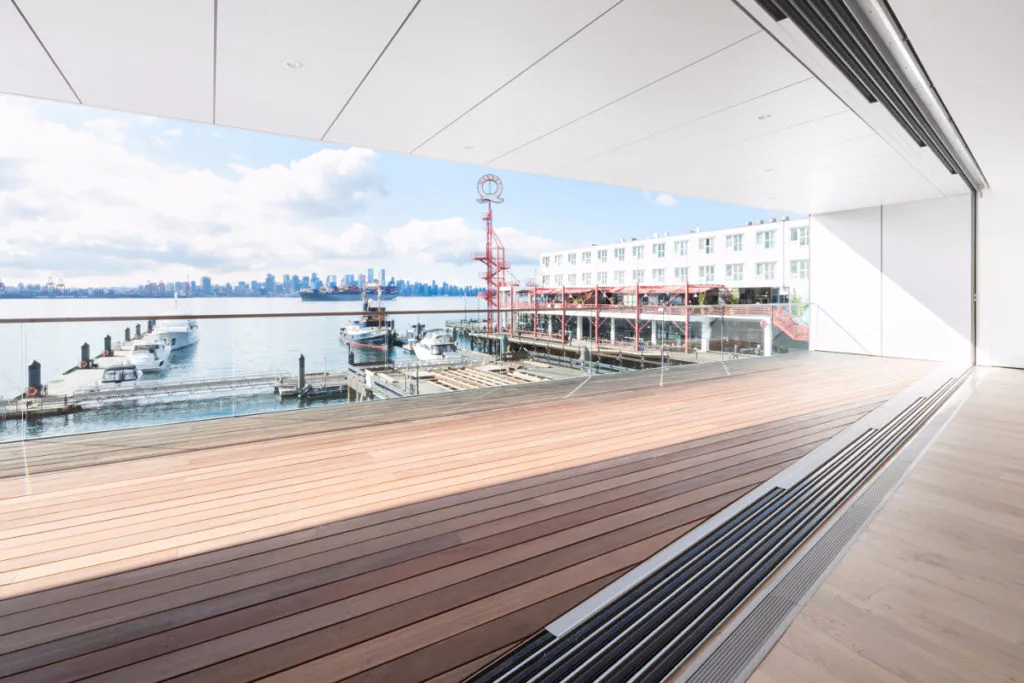 Vancouver, British Columbia
Full service shipyards in Victoria and Vancouver
Extensive presence throughout the Pacific Northwest
Builds ships for the Canadian Coast Guard and Royal Canadian Navy.
Completed: 2018
Architect: Dialog
Species & Finish: Yellow Balau Bangkirai left to silver
The above list is a small sampling of the projects we have taken part in.
Below are some of the others!
Calgary
The Glencoe Club
Strathcona Tweedsmuir School Reading Room
Calgary Exhibition & Stampede
Hilton Garden Inn
Hotel Blackfoot
Heritage Park
Shaw Communications
Calgary Zoo
Century Gardens
Calgary Golf & Country Club
Earl Grey Golf Club
UNA Pizza + Wine
Teatro Rrestaurant
Craft Beer Market
Ricardo's Hideaway
Hudsons Canada's Pub
Native Tongues Taqueria
Proof Cocktail Bar
City of Calgary – park benches & picnic tables
Sandy Beach, Rideau Park, Riverdale Avenue Bridge – handrails
Seton North Urban District
Seton High School
Calgary Central Library
West Eau Claire Park
Banff
Magpie & Stump Restaurant
Bison Restaurant
Edmonton
Kelowna
Priddis
Priddis Greens Golf & Country Club
Vancouver
Vancouver Aquarium
Rogue Kitchen & Wetbar
Oakridge Plaza
Black + Blue Restaurant
Rosewood Hotel Georgia
Emily Carr University of Art + Design