KREG HIDDEN FASTENING SYSTEM
The Kreg Deck Jig is the best hidden fastening installation method we recommend with our exotic hardwoods. Toe screws to hide unpleasant looking screw holes so you can enjoy the natural beauty.
We stock all the different components year round for the Kreg Deck Jig, including the Kreg screws, extra bits, and spacers. We have all the tools required to get the job done right the first time.
The easy grip handle gives you secure hold and complete control over the job at hand. Hardened steel drill guides keeps your specialized stepped drill and driver bit at the precise and optimal angle. The handy ringed spacers ensure the accurate deck board spacing for proper drainage and long deck life. Three separate drill guides let you install the decking boards in a variety of angles, including the hard to reach ones.
The Kreg Deck Jig can be used with 1 x (¾" net) and 5/4 x (1" net) material to ensure the proper hold and spacing are achieved. With over 30 years of experience if you have any questions when planning or using the Kreg Deck Jig do not hesitate to contact us.
We STRONGLY recommend using the Kreg Deck Jig! It is the best way to install Kayu™ hardwood decking products.
There is a lifetime warranty on the Kreg Deck Jig.
Kreg Deck Jig – complete with Jig, Drill and Driver bits, and spacers
Kreg Deck Screws – 700 piece pails, covers approximately 100 – 200 sq. ft. depending on decking width
Replacement Drill and Driver Bits
Additional bags of spacers
For more information, pricing, and availability please contact us.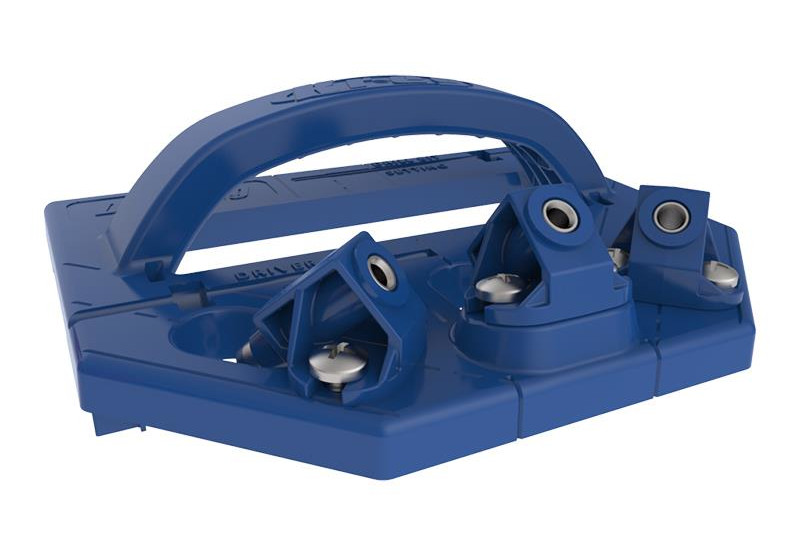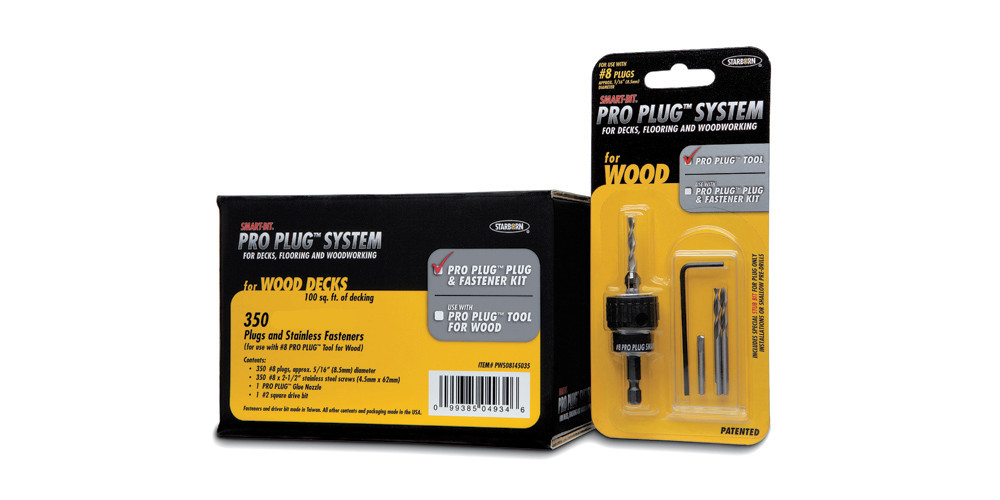 The Pro Plug System is specially designed for hardwood decks. It is an excellent system for your exotic hardwood deck to countersunk stainless steel fasteners. The hardwood plugs cover the countersunk stainless steel screws to provide a beautiful looking finished deck surface while protecting the stainless steel screws from the elements. It is simple to use and extremely effective. Comes in Red Balau Batu, Yellow Balau Bangkirai and Ipe.
Pro Plug Tool – countersinks and pre-drills
100 Hardwood (Batu, Yellow Balau, Ipe) Plugs – covers approximately 25 sq. ft.
100 piece Kits – 100 plugs and 100 – 2½" stainless steel screws, covers approximately 25 sq. ft.
350 piece Kits – 350 plugs and 350 – 2½" stainless steel screws, covers approximately 100 sq. ft.
Replacement Bits also available
KAYU™ STAINLESS STEEL FASTENERS
Kayu™ Canada stocks a wide variety of stainless steel fasteners year round for all of your project needs. If we don't have what you need we are able source anything you may require.
We stand behind the quality and durability of Simpson Strong Tie Stainless Steel screws, they are considered the "Cadillac" of stainless steel fasteners. All of the screws stocked for our exotic hardwoods are specially choose for performance with the hardest of woods. They are all stainless steel to help prevent a reaction to ACQ treated wood.
We stock a wide variety of stainless steel fasteners for all different types of appearances. If you are looking for countersunk look with 316 gauge trim head that is colored matched for a more hidden look, or if you are looking with a larger head for the more industrial appearance we have you covered.
We also stock 16 gauge and 18 gauge brad nails in a variety of different lengths.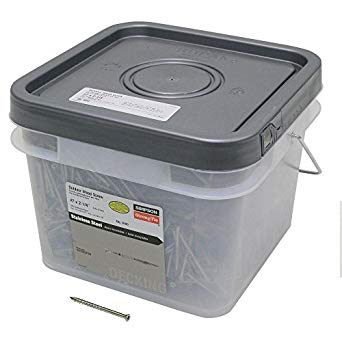 DeckWise Hidden Fastener System:
Spaces deck boards at 5/32″ (4mm)
Manufactured from polyethylene with stainless steel black oxide insert
For use with air/kiln dried hardwood
Allows for expansion and contraction
UV resistant
Limited Lifetime Warranty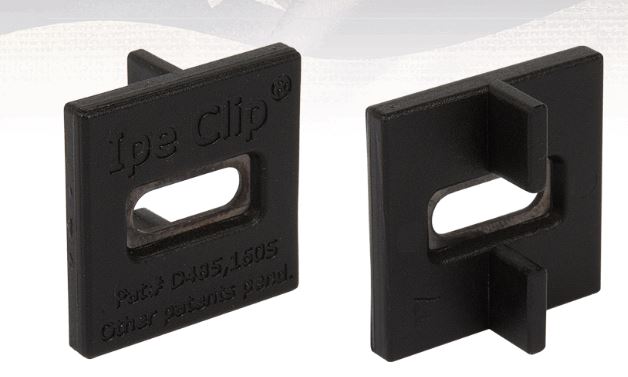 DeckWise® Ipe Seal® is a wax emulsion sealer. It increases the structural integrity of hardwood decking. Ipe Seal® is designed to prevent end checking in freshly cut deck planks.
One quart of Ipe Seal® covers approximately 500 square feet of decking. It is highly recommended that end grain cuts are protected.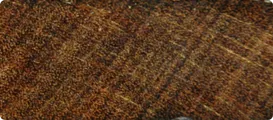 Messmer's UV Plus for Hardwoods is a premium natural wood finish with protects and maintains the natural beauty of your exterior hardwoods. This penetrating linseed oil is the best options for dense hardwoods like Balau, Meranti, Bangkirai, Merbau, Ipe, and Cumaru hardwoods.
Messmer's UV Plus is formulated especially for hardwoods and is resistant to UV degradation and mildew, which helps maintain the natural beauty of the hardwood for years to come. The hardwood formula is available in two colours, Natural and Red Mahogany. We also stock a select variety of Messmer's UV Plus for softwoods as well.
Messmer's Part A Wood and Deck Cleaner and Part B Wood and Deck Brightener will help keep your exterior hardwoods looking brand new for years to come. The specialized power concentrate is formulated to clean and brighten new and old exterior hardwoods. Part A Wood and Deck Cleaner, and Part B Wood and Deck Brightener cleans and brightens exterior hardwoods. This is to be used annually before pre-oiling. These products are biodegradable and are safe and easy to use.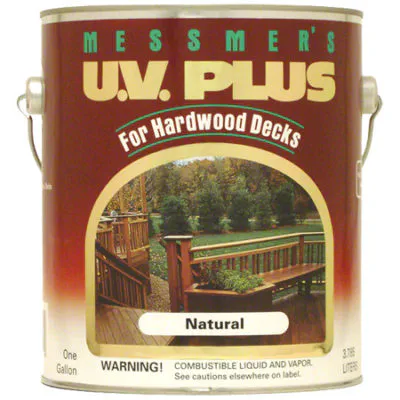 HEMP SHIELD PENETRATING OIL
Kayu™ Canada is constantly testing the newest finishing products on the market and find Hemp Shield to be one of the best eco-friendly deck finishes on the market.
One of the most desirable traits of the Hemp Shield Penetrating Oil is the maximum coverage compared to other leading brands. Hemp Shield is available at very reasonable pricing.
Sold in 1 Gallon cans which covers approximately 350 – 400 sq. ft.
11 tinted colours in stock; Anthracite, Bangkirai, Black, Cedar, Chestnut, Clear, Grey, Mahogany, Teak, Walnut, and Red Chestnut.
Kayu™ Canada Inc. is the Canadian Distributor of Hemp Shield Wood Finish and Deck Sealer.

Osmo is a premium oil based protective finish that does not peel, crack, flake or blister. The finish allows the wood to breath, avoiding swelling and shrinkage. Osmo decking oil is water-repellent, weather and UV resistant. It's perfect for Canadian Kayu™ decks! Osmo oils are easy to apply or renew. No sanding or priming is necessary. When dry, the finish is safe for kids, pets and plants.