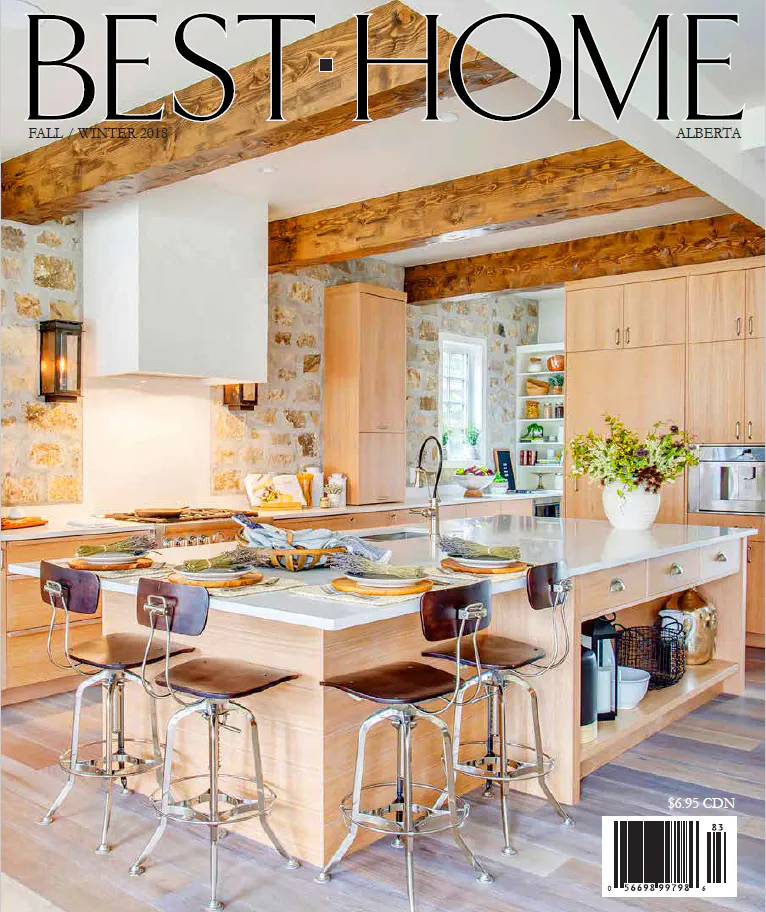 Best Home Alberta – Fall 2018
Kayu™ Canada and VisionScapes are featured on page 46.
The project is a customized Zen garden with an Asian-inspired theme. The project features exotic Red Balau Batu from Kayu™ Canada. The exotic hardwood uses included address signage, fencing, a day bed and pergola.
The outdoor living area includes many custom features including infrared heaters and recessed lighting. The stucco-clad fireplace displays a hand-carved stone Buddha image, from Bali, that weighs over 2,000 pounds.
Kayu™ hardwoods are a proven performer in Alberta's climate. This back yard oasis will provide years of enjoyment for the owners.